The widely anticipated annual China's IC Industry Top Awards and China's IC Industry Ranking Lists were announced in Beijing on January 16 by China Semiconductor Investment Alliance (CSIA) and ijiwei. A total of 36 IC companies, 40 semiconductor investment institutes, 20 investors and two IC Industry Parks have won the Top Awards in eight categories from the Unicorns of the Year and the Most Potential Company of the Year to the Best Institutional Investor of the Year, Best Technologic Breakthrough, and the Most Notable IC Industry Park of the Year Awards.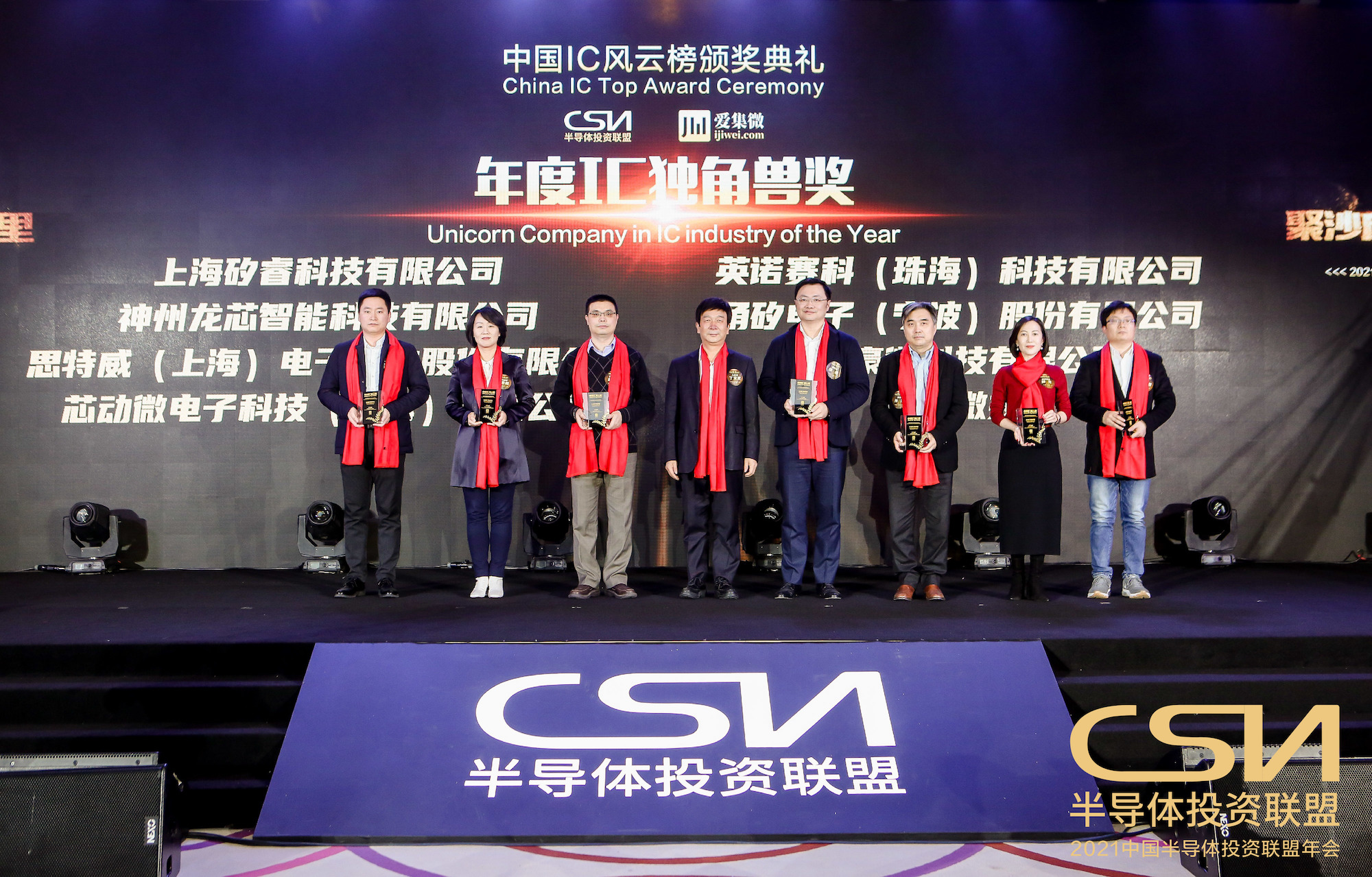 The eight Unicorns of the Year Award winners include Shanghai QST (上海矽睿), China-CPU (神州龙芯)and SmartSens (思特威).
The 10 Most Potential Company of the Year winners include Sinemicro (安徽赛腾), DERA (得瑞领新) and Mlink (智联安).
The 20 Best IC investor of the Year Award winners include Zhu Xudong (朱旭东), Alice Sun (孙昌旭) and CF Capital team (中芯聚源投资团队).
The three Best Technologic Breakthrough Companies of the Year winners are ARM China (安谋中国), Southchip (南芯半导体)and Sanan (三安集成电路).
The Most Notable IC Industry Park of the Year Award winner is ZGC IC Park (中关村集成电路产业园).
The award ceremony was held at the closed-door annual meeting of CSIA members with mask-wearing attendants under tight health code checking because of the new security alerts on COVID-19 in China's capital city.
The co-organizer, ijiwei, is China's top online media for the country's semiconductor industry. The China IC Industry Top Award was introduced in January 2020, recognizing achievements and innovation in the industry's previous year to boost China's competitiveness and upgrading in semiconductor industry. It has become one of the most influential awards in the industry and has been highly cherished. The winners were chosen from 120 registered company and institute applications after two months of selecting and running. The winners were voted by CSIA's council members and its CEO group members.
CSIA was founded in 2017 by major semiconductor investment companies and institutions in China, including the national government's China IC Industry Development Fund, when investing in China's IC industry was hitting a new height.