Reporting by Wu Jianxin, Editing by Greg Gao/WM Zhang
Hillhouse Capital is a leading Asian private equity firm that has signed on to acquire Philips's home appliance business on March 25. Hillhouse is also the largest shareholder of Gree – one of China's top air-conditioner manufacturers. What Hillhouse will do with this draws industry observers' speculation. Some people believe that Hillhouse Capital may integrate the Philips home appliance division with Gree and uplift its revenue and market value.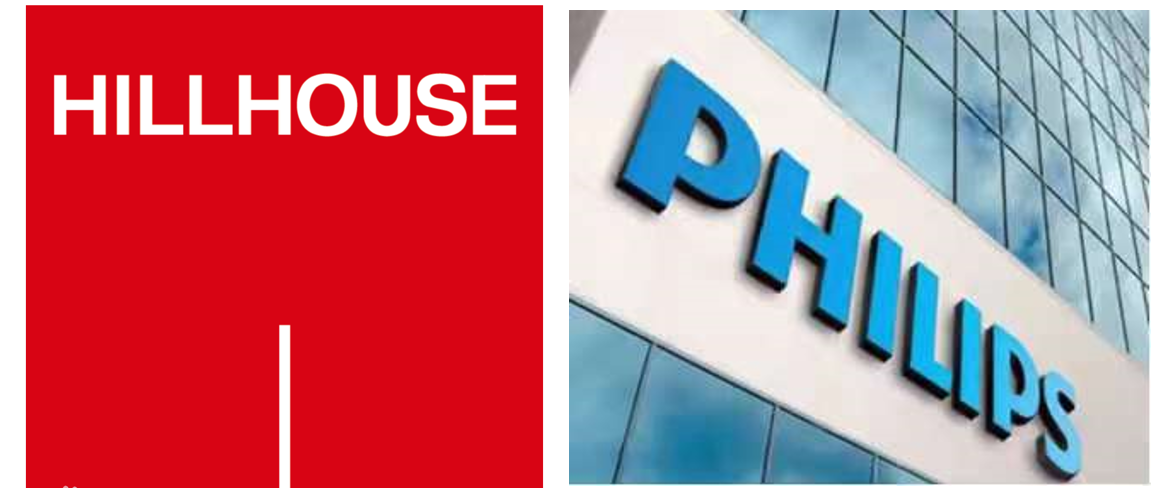 The transaction has a total value of approximately EUR 4.4 billion or RMB 34 billion. This will be completed in the third quarter of 2021, subject to customary closing conditions, including the relevant regulatory approvals.
Hillhouse Capital is one of China's most successful investment houses, with an impressive investment portfolio, including Tencent Holdings, JD.com, and Blue Moon. Hillhouse Capital acquired 15% equities of the state-owned Gree in 2019 in a noticeable investment case. A JW Insights analyst commented that it would integrate Philips's home appliance business into Gree, helping it broaden its product categories and opening a fast channel to the global market. Hillhouse may also adopt new technologies or apply other commercial strategies to them.
Hillhouse founder and CEO Zhang Lei said: "We look forward to working with Philips to expand into new markets and capture more growth opportunities worldwide. We align with Philips's mission of bringing high-quality products to support healthy and fulfilling lifestyles for consumers across the globe."
According to Philips, its Domestic Appliances business has annual sales of EUR 2.2 billion in 2020, active in more than 100 countries. It will remain headquartered in the Netherlands and its successful products include the Airfryer, Fully Automatic Espresso Machine with LatteGo, Perfect Care Elite steam generator, Air Purifier, and SpeedPro Max vacuum cleaner. The business employs approximately 7,000 employees globally.
Henk de Jong, CEO of Philips Domestic Appliances, said, "I am convinced that together with Hillhouse Capital's deep e-commerce, supply chain, and digital expertise, we will be in a great position to continue bringing meaningful innovations to consumers' homes,"
Hillhouse Capital's acquisition marks a long-running trend for Chinese household appliance manufacturers and capital to acquire foreign appliance brands for global deployment. There is a long list of cases: Hisense acquired the European home appliance giant Gorenje, Toshiba's TV business, and Sanden Holdings; Hon Hai Precision acquired Sharp; Skyworth acquired Metz, a German TV brand; Midea acquired German industrial robotics giant KUKA, and Toshiba's white goods business; Haier purchased GE Appliances and Italian washing machine producer Candy.
The JW Insights analyst commented that although Philips's influence in the Chinese market is declining, it has a sound brand reputation and wide world channels. The integration is also likely to lift Gree to the same level as Midea and Haier – the other two home appliance giants in China.
On the side of Philips, it has been divesting its consumer-electronics businesses for some years, including televisions, DVD players, and lighting. In 2007, it sold its mobile phone business to China Electronics Corporation(CEC), and in 2010 its China TV business to Admiral Overseas Corporation.
In the past few years, Philips has been strengthening its medical and health business through acquisitions or structural adjustments and has achieved good results. After Philips sells its home appliance business, it will accelerate its transformation into a medical and health service provider. Frans van Houten, CEO of Philips, said: "This transaction concludes our major divestments. Our focus is on extending our leadership in health technology."
Upon completing the transaction, Philips and the Domestic Appliances unit will enter into an exclusive brand license agreement to use the Philips brand and some of Philips's other domestic appliances brands for manufacturing, sales, and marketing of the Domestic Appliances products globally for a period of 15 years, which is renewable subject to the terms of the brand license agreement, according to Philips.