Editing by David Du

Chinese company OPPO's patent disputes with Japanese company Sharp are awakening more Chinese companies of their legal sense, serving as a new example of leveraging patent resources when more industries move into the patent-intensive 5G era.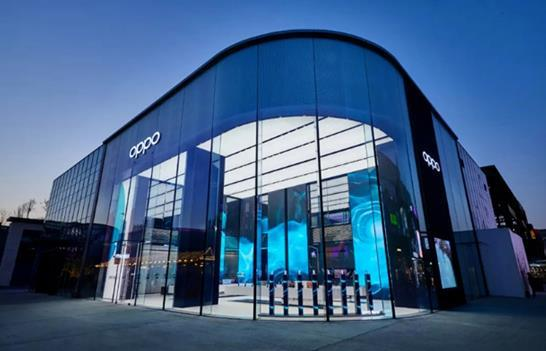 In March 2020, OPPO, a Shenzhen-based top Chinese mobile maker, filed a lawsuit with the Shenzhen Intermediate Court against Sharp, and the Chinese court then made a groundbreaking decision on global FRAND jurisdiction in favor of OPPO. Unsurprisingly, it caused great attention not only in the Chinese but also in global IP communities.
Then in April this year, the China National Intellectual Property Administration (CNIPA) named one of the parties' invalidation cases a "Top 10 Patent Reexamination & Invalidation Case in 2020".
The global patent fight between the two electronics manufacturers started in January 2020. After failing to reach a licensing agreement, Sharp reportedly sued OPPO in Japan for infringing on its Wi-Fi and 4G standard-essential patents (SEPs), threatening the defendant with an injunction that could prevent its products from entering the affected markets.
OPPO's lawsuit against Sharp is the countersuit of Sharp's Japanese lawsuit. In China, OPPO accused Sharp of violating fair, reasonable, and non-discriminatory (FRAND) terms. More importantly, it also asked the Chinese court to set a FRAND rate for Sharp's global patent portfolio.
Historically, courts are believed not to have the authority to decide global FRAND rates. However, in the wake of the UK Supreme Court's decision in August last year, which set the rate for a multinational patent package in a dispute involving Huawei, things began to change.
Despite Sharp's opposition and potentially in reaction to the UK decision, the Chinese court ruled in October 2020, affirming its jurisdiction over the global FRAND rate.
In addition to the countersuit, OPPO also started some invalidation proceedings with CNIPA to nullify Sharp's patents used in asserting infringement.
A JW Insights report said CNIPA concluded 26 invalidation reviews at OPPO's request, with 17 of Sharp's patents entirely invalidated and three partially invalidated by May 7, 2021,
The invalidation case that topped the CNIPA list involves Sharp's patent No. ZL01819676.4. According to CNIPA decision No. 46741, after OPPO submitted a petition to challenge the patent on June 05, 2020, Sharp amended the patent's claims and added a technical feature to claim 3 and claim 4. CNIPA rejected Sharp's amendments and declared the entirety of the patent invalid.
In adjudicating the case, CNIPA asked two questions to decide whether it should allow the amendments: 1) Whether the patent's claims have "obvious mistakes"; and 2) Whether the additional technical feature substantially narrows down the protection scope of the original claims.
OPPO argued that the amendment expanded the protection scope because it added a feature that is mentioned in neither the description nor the claims. Thus, it does not comply with the "Patent Law of China" and the "Rules for the Implementation of the Patent Law". The Chinese company also provided sufficient prior-art evidence related to its arguments that the patent lacks essential features to be inventive and novel as required by the Chinese patent laws.
Additionally, OPPO persuaded the Shenzhen court to issue an anti-suit injunction to prevent Sharp from obtaining injunctions from other countries that could potentially prolong the case and result in bigger uncertainties. Shortly after the issuance of the injunction, a German court went head-to-head and granted Sharp an anti-anti-suit injunction. Warned of legal ramifications by the Chinese court, Sharp eventually rolled back its anti-anti-suit injunction.
So far, the case is still pending. However, the Supreme People's Court of China (SPC) listed the anti-suit injunction ruling in the "Top 10 Intellectual Property Cases in 2020". (The ruling's number in Chinese is (2020)粤03民初689号之一民事裁定书.)
Our research shows that OPPO won in several other IP disputes. Back in 2018, it was caught in a SEP fight with Siemens. The German tech giant asserted two patents in China against OPPO and vivo, another Chinese smartphone maker.
By filing invalidation with CNIPA, an alternative recourse to the patent dispute under China's bifurcated system, vivo and OPPO annulled the two patents in 2019 and 2021, respectively. The case resulted in Siemens having no grounds to claim infringement and the court dismissing its lawsuit.
In this case, OPPO's legal team leveraged CNIPA's invalidation procedure and successfully put an end to the court trial. It located 14 prior-art documents in a large pool of global databases to attack the stability of one of the patents.
OPPO seems to be keeping its progress with its patent strength. It ranked second nationwide in 2020, right behind Huawei in the number of granted Chinese patents, up from the eighth in 2017; It was the fifth globally in 2020 in the Patent Cooperation Treaty (PCT) applications, up from 17th in 2017.
Reports say that OPPO now owns several thousand 5G patent applications and has disclosed more than 1,500 5G-related patents to the European Telecommunications Standards Institute (ETSI). The 3rd Generation Partnership Project (3GPP) organizations report more than 3,000 contributions from OPPO. The company also got involved in the H.266/Versatile Video Coding (VVC) standard-making process for video-related technology in October 2018.
OPPO invented VOOC flash charging, an alternative, low-voltage, and high-current solution. It has become the first five-star flash recharging technology certified by China Telecommunication Technology Labs (CTTL) and is also recommended by the country's national communications standard institute.
As a leading 5G patent applicant and a global player in IP transactions, OPPO frequently appears in IP rankings of various kinds. Its patent portfolio covers 5G, video-coding, charging solutions, AI, and other technical fields. In 2020, it began to buy out SEPs from small and mid-size enterprises, startups, and individual inventors worldwide. OPPO's more focused strategy requires greater effort and could be more arduous. But its businesses may benefit from that in the long run.