Editing by David Du
Tsinghua University alumni in the semiconductor industry gathered at the Jiwei Semiconductor Summit 2021 (JWSS) last month to rub shoulders and swap information amid China's chip investment boom and industry supply chain disruption.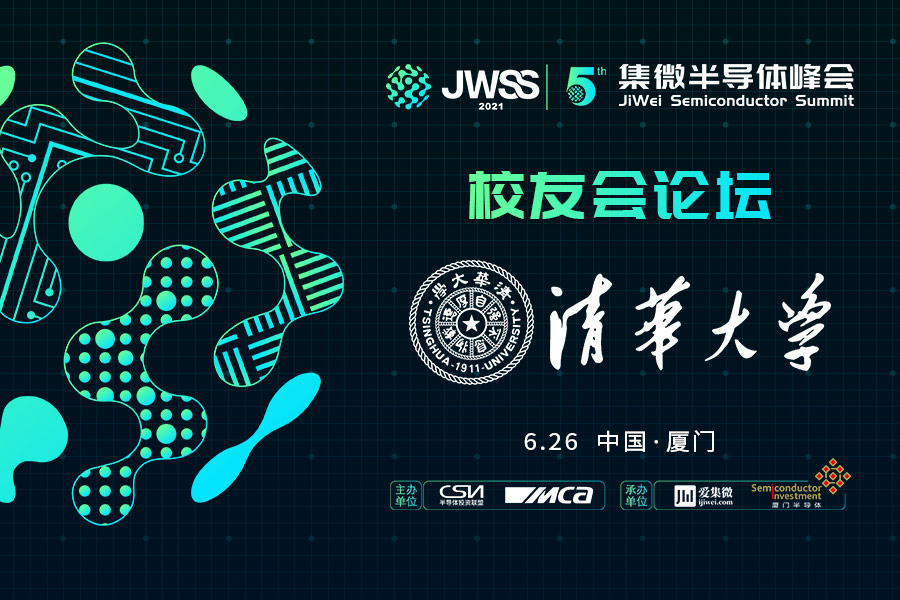 Tsinghua semiconductor alumni are among the most well-known groups of founders and executives in the Chinese semiconductor industry. Their businesses, including 27 large IC companies, are worth a combined market value of RMB600 billion ($92.7 billion). Six of its alumni are the founders or CEOs of the three most valuable Chinese IC companies in 2020.
Leading Chinese semiconductor companies founded by Tsinghua alumni or associated with the university include UNISOC (紫光展锐), Guoxin Micro (紫光国微), GigaDevice (兆易创新), Yangtze Memory Technologies (YMTC 长江存储), Willsemi (韦尔股份), and Maxscend (卓胜微电子). And Tsinghua alumni-founded IC startups, such as Horizon Robotics (地平线机器人), KTMico (昆腾微电子), and Vertilite (纵慧芯光), are also gaining traction.
Chen Datong, chairman of Investment Decision Committee of Oriza Hua (元禾璞华), and Deng Feng, founder and managing partner of Chinese venture capital firm Northern Light Venture Capital (NLVC北极光创投) are also among the prestigious Tsinghua semiconductor alumni. They are the pioneering entrepreneurs who have built successful investment careers based on their industry experience. Along with other Tsinghua investors, they are creating a strong network linking the IC industry to capital markets.
Wei Shaojun, director of Tsinghua's Institute of Microelectronics, and vice president of the China Semiconductor Industry Association (CSIA), addressed the gathering, analyzing the challenges in the country's IC industry due to the pandemic and U.S. sanctions.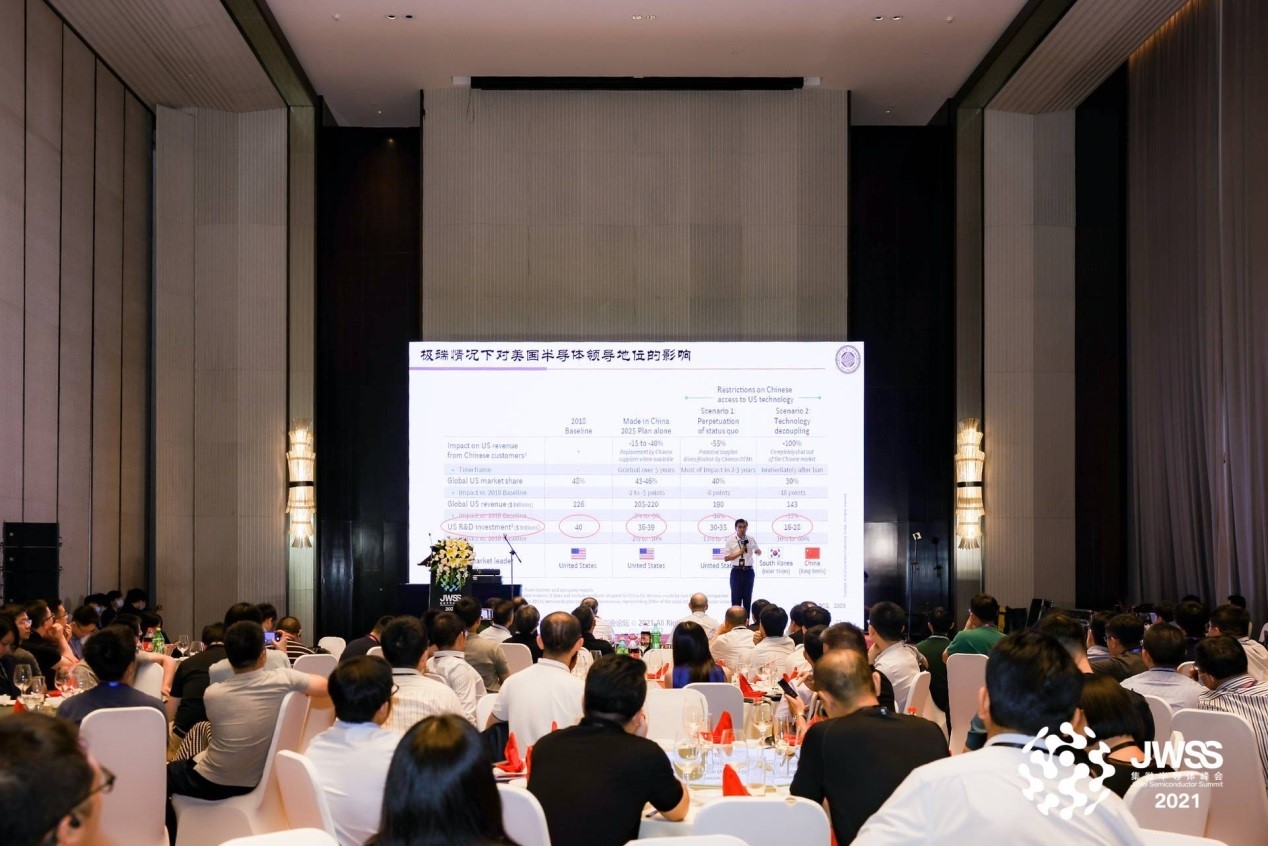 The Chinese IC industry is engaged in the search for self-reliant solutions as the U.S. government continues to tighten its grip on the global IC supply chain. This, in turn, is creating new opportunities for domestic players. With more new blood and capital flowing into the industry, there will be a "once-in-20-years opportunity" for businesses to grow in scale, Wei added.
Tsinghua University introduced the semiconductor major in 1956 and has seen more than 4,000 undergraduates, 3,000 postgraduates, and 500 PhDs earn their degrees. From 2016 to 2020, 70% of the semiconductor major graduates had worked in the IC industry or related R&D centers. In April, the university established the School of Integrated Circuits to consolidate its resources to turn out more talents for China's demand for semiconductor engineers, according to Chinese state news agency People's Daily.
Founded in 1911, Tsinghua University is one of the world's top universities, ranked 20th in the Times World University Rankings in 2021 and 1st in the Times Asia University Rankings in 2021.