Editing by Greg Gao

China Fortune-Tech Capital(CFTC), the investment arm of SMIC, the Chinese mainland's largest semiconductor foundry, won "The Investment Institution of the Year 2021" granted by China Semiconductor Investment Alliance (CSIA) and JW Insights. CFTC's investment team was awarded the "The Outstanding Investor of the Year Award" on December 18, 2021.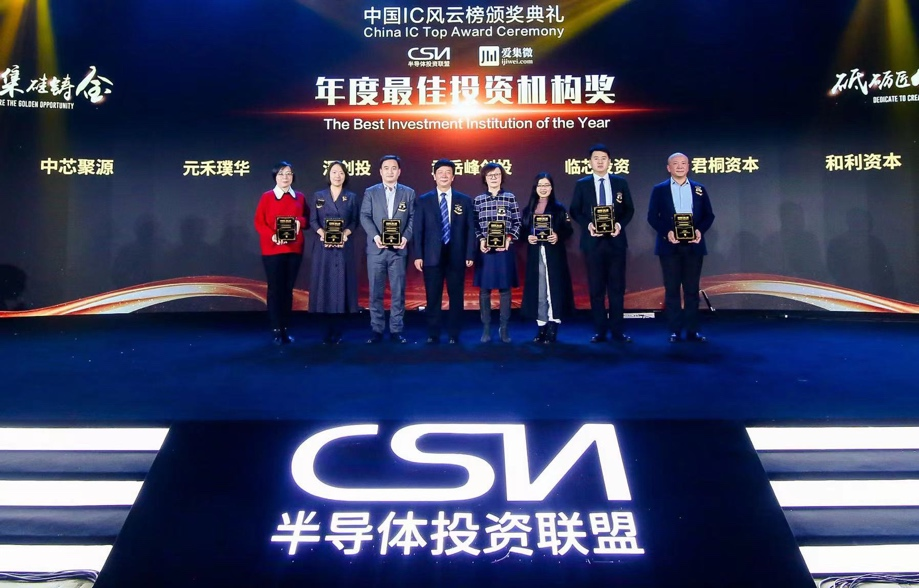 Zhao Sen, the founding partner of CFTC, said that the company's key investment areas in 2021 include semiconductor manufacturing equipment, materials, and core components, "because those fields in China are relatively nascent while the whole industry chain in the country is advancing quickly, so we have spent tons of efforts working with relevant domestic players."
He further pointed out that Chinese semiconductor manufacturers, including SMIC, have made great efforts and provided a lot of convenience for the localization of IC equipment, and CFTC has also made big bets on the field of equipment.
CFTC has always focused on chip design companies. This year, it pays special attention to automobile chips, including MCU and self-driving chips, analog chips and DPUs, etc." We will continue to invest in chip design companies with special features, in line with our strategy of previous years," Zhao indicated.
Buoyed by a booming IC market and favorable government policies, most semiconductor companies invested by CFTC have achieved rapid growth, and many of them have seen a two to three times increase in revenue.
For the growth of each of the semiconductor market segments, Zhao Sen pointed out that analog chips enjoy the fastest growth in chip design. As the unprecedented global MCU shortage disrupted the semiconductor supply chain recently, MCU chip makers are also growing rapidly.
The high growth of the semiconductor industry also brings high returns for CFTC. Nearly thirty companies invested by the company have been listed, and 13 have been listed or have submitted a listing filing in 2021 alone.
Incorporated in February 2014 in Shanghai by SMIC, CFTC focuses on the IC industry, including semiconductor materials and electronic materials, IC design, equipment, IP, services, and tools. Its investment philosophy emphasizes professional, international and industrial chain-focusing. The company's core team consists of IC and telecommunication industry entrepreneurs with more than 20-year experience in enterprise management and investment.
CFTC has established seven funds and invested in more than 30 projects. In July 2016, it set up an RMB2.2 billion ($346 million) fund, founded by the China National IC Fund, SMIC, and a financial institution. By now, the fund scale under CFTC's management has exceeded RMB3 billion ($471 million).