Chinese drone maker DJI is about to see its in-car system used on a mass-produced electric vehicle for the first time through a partnership with SAIC-GM-Wuling (SGMW), according to technology media TechNode.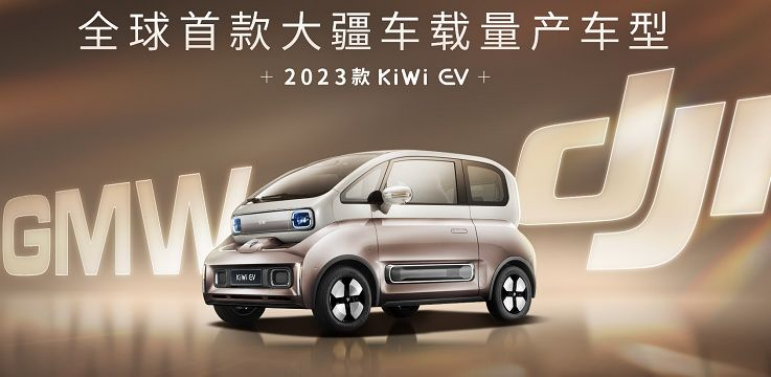 The automaker announced June 9 that it will launch an EV using DJI's automated driving technology, making it the drone maker's first major project in the booming but competitive sector. DJI first launched its auto unit in 2016.
The Technode report noted the launch marks a first milestone for the world's largest maker of consumer drones in its push into the Chinese EV space and reflects the growing trend of traditional automakers partnering with tech companies to bring self-driving cars to market.
The automaker said that it has worked hand-in-hand with DJI in developing intelligent vehicles since 2019, investing "several billions of RMB" in the project and having undergone 1 million kilometers (631,371 miles) of vehicle testing, in a statement (in Chinese) published on SGMW's WeChat account. It also told Caixin that it plans to fit DJI-developed automated driving functions on Wuling Baojun Kiwi EV, a mini two-door EV launched last August.
The DJI's in-car software will allow assisted lane changing, automated driving in congested traffic, and other automated driving technologies and that the vehicle's features will receive regular software updates, industry experts explained.
SGMW's affordable Hongguang Mini EV was the best-selling EV model in China in 2021. It recorded sales of 395,451 units last year, easily beating BYD's Qin sedan and Tesla's popular Model 3, which sold 187,227 and 150,890 units, respectively, according to figures from the China Passenger Car Association.