Huawei unveiled its much-anticipated flagship smartphone Mate 50 series on September 7 that support satellite communication, becoming the first smartphone maker to roll out such a feature in the consumer market, reported China Daily.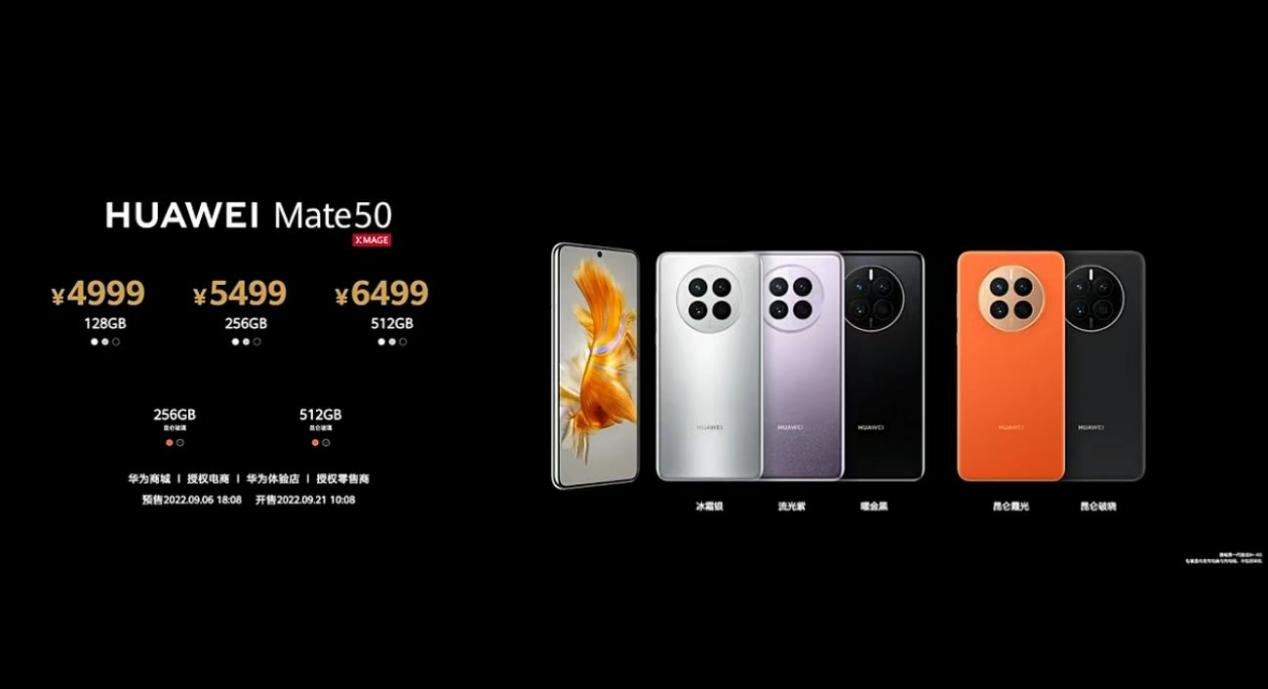 The phone, supported by China's Beidou Satellite Navigation System, have an emergency mode that works independently of battery power and allows users to send a message in an environment without signals.
"Satellite communication is a short message communication service. Compared with 5G and 4G communications, it can offer broader coverage with high reliability," said an industry insider.
"It will become a major supplement to the current cellular networks of smartphones, as it already played an important role in emergencies and disaster relief, like earthquake rescue," he added.
On September 7, looking back at the development of Huawei's flagship Mate series over the past decade, Yu Chengdong, CEO of Huawei's device business group and CEO of the company's intelligent automotive solution business unit, said that Huawei has been leading major smartphone innovations and "only Mate can surpass Mate".
Priced from RMB4,999 ($775) in China, the Huawei Mate 50 series are 4G-only versions powered by the Snapdragon 8 Plus Gen 1 chipset with 8GB of RAM and its proprietary operating system HarmonyOS 3. The new series are also equipped with Kunlun glass, which helps improve smartphones' resistance to falls by 10 times.
The move came before US smartphone maker Apple Inc's scheduled launch of its latest iPhone 14 series. Unconfirmed market rumors were swirling that the US tech giant might also include the satellite connectivity in the latest iteration of the iPhone.
Some industry analysts said they believe the new launch will inject momentum into consumer electronics in the fourth quarter, which is a peak shipment season for such products, according to China Daily.