By Greg Gao
(JW Insights) Sep 28 -- China's leading chip design company UNISOC announced validating the industry's first 3GPP R17 IoT NTN RF consistency test case in partnership with Rohde & Schwarz, a German leading electronics testing group, according to UNISOC.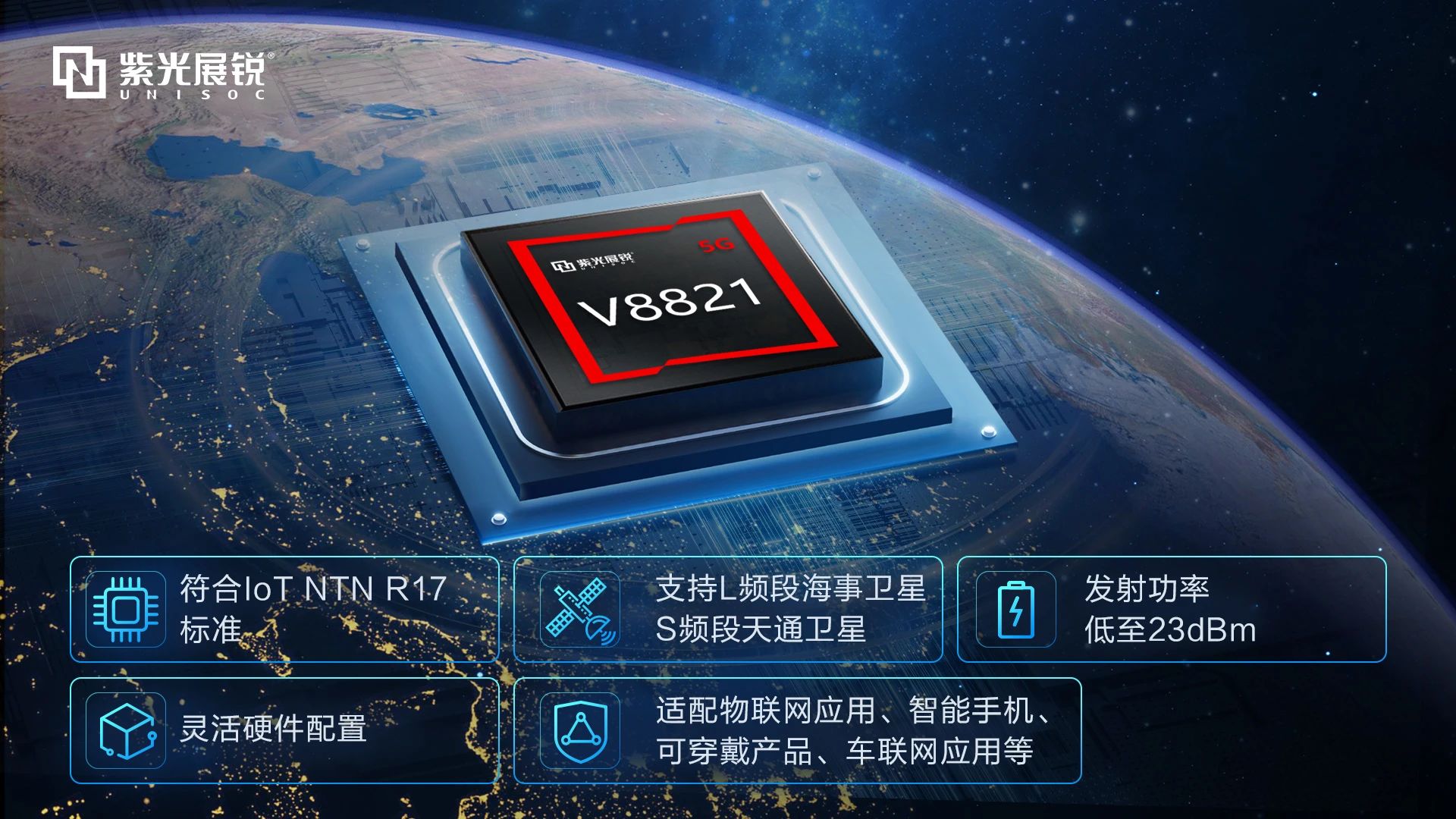 The testing is based on UNISOC's 5G NTN (non-terrestrial network) satellite communication chip V8821. It signifies a breakthrough in NTN device certification by confirming the suitability of terminals developed based on V8821 for direct satellite connectivity in mobile phones, vehicle-to-vehicle communication scenarios, and integrated terrestrial and satellite IoT scenarios, thus demonstrating strong commercial value, said UNISOC.
Xian Miao, general manager of UNISOC's Wide-Area IoT Product Division, stated, "UNISOC has been actively engaged in the research and application of integrated terrestrial and satellite technology, achieving outstanding results in standard development, technological research and development, and application validation. Rohde & Schwarz is an important partner of UNISOC. The completion of IoT NTN RF consistency test cases on V8821 is a significant milestone."
"In the future, the company will continue to collaborate with partners to accelerate the implementation of satellite communication-based IoT, enabling seamless real-time connectivity for all things," Xian Miao added.
Jin Hailiang, senior director of Products and Systems at Rohde & Schwarz, commented, "Rohde & Schwarz continues to expand its footprint in NTN testing solutions, including functional testing and performance testing, for both private NTN technology and 3GPP NTN technology."
"This successful verification sets an excellent example for NTN device certification and we believe that both parties will engage in more cooperation and validation efforts, providing mature products and testing solutions for the mobile communication and satellite industry," Jin Hailiang added
With the further integration of ground mobile communication and satellite communication technologies, NTN technology based on the 3GPP R17 standard has emerged as the most prominent candidate for satellite mobile communication. 3GPP R17 defines two NTN technology directions: Narrowband (IoT NTN) and Broadband (NR NTN). IoT NTN, due to its low satellite capability requirements, cost-effectiveness, and versatility, has taken the lead in commercialization.
V8821 boasts high integration advantages, consolidating common communication device functions such as baseband, RF, power management, and storage onto a single-chip platform, according to UNISOC.