By Miranda Li
China's semiconductor industry is developing towards a third stage with a focus on technological innovation and high-end domestic substitution. This is a key point made by Han Xiaomin, general manager of JW Insights Consulting Division, in his keynote speech at the 6th JWSS (Jiwei Semiconductor Summit) on July 16 in Xiamen of southeastern China's Fujian Province.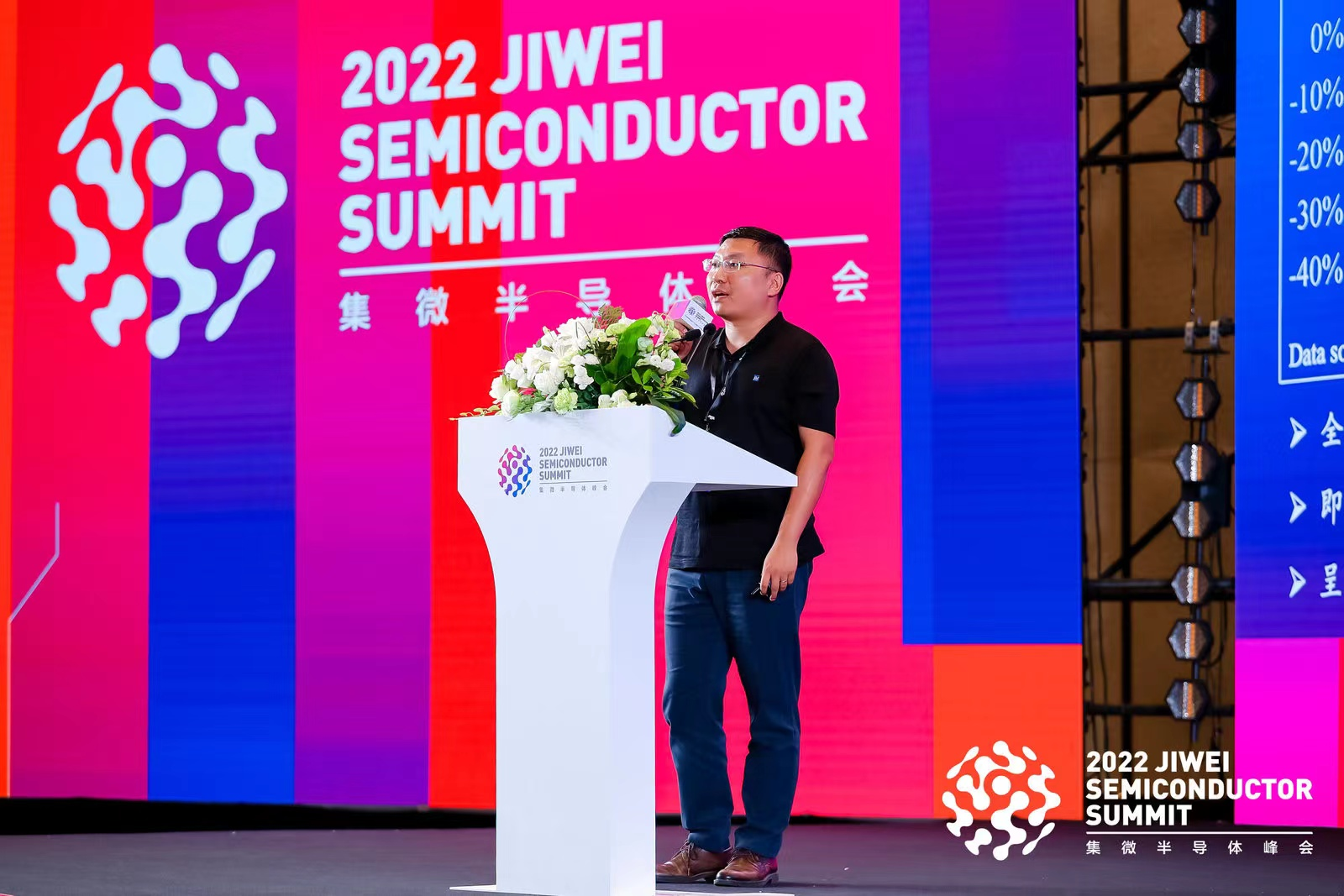 Han's speech is titled "From Chaos to Order - China's Semiconductor Industry Steps into the Deepwater Zone" He divided the last 20 years of China's semiconductor investment into two stages:
The first stage was from 2000 to 2013, when the annual number of semiconductor projects increased from around ten to around 30 each year with the market becoming more dynamic.
The second stage started with the setup of the Big Fund by the central government in 2014. Later a national consensus was reached to speed up the development of a self-controlled industry chain and mastering of core technologies for self-reliance after Huawei and ZTE were sanctioned by the U.S.
The launch of the STAR Market of the Shanghai Stock Exchange in 2019 further boosted the domestic development with more private and institutional investors joining the racing tracks. The annual investment cases jumped to 500 more now.
The reason for what Han called "the Deepwater Zone," or the third stage in the country's chip development, is based on two observations:
One, the share of Chinese chip companies in the global market is relatively minimal. The total revenue of the Top 100 Chinese listed semiconductor companies is about RMB280 billion ($41.496 billion), only half the volume of a giant like Intel, he said.
In terms of product categories, Chinese companies own less than 1% market share of the $100 billion global microprocessor market. The global memory market is about $ 150 billion, with Chinese companies accounting for only about 2%. The global automotive semiconductor market is about $ 56.5 billion, and Chinese companies account for only about 2.7%. All the data shows that Chinese chip companies still have a long way to go.
He added, "In the past two years, China has been investing in expanding wafer production capacity at fast speed, but the total domestic 12-inch and 8-inch wafer production capacities account for only about 10% of the global total."
China's wafer foundries have a large room for development in power semiconductors and storage products.
He reckons that one option for China's chip development is to develop mature market-oriented technologies with the smooth operation of the industry chains from wafer manufacturing, equipment, and materials to capacity expansion. The other is developing advanced technologies for equipment, manufacturing, and material supply.